After one month, we're beginning to appreciate what a handfull Peter is.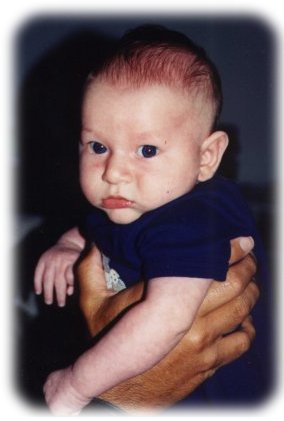 But, of course, we also get to enjoy playing with him, too.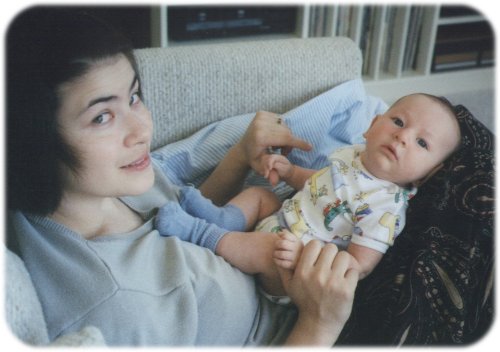 He likes playing with Mommy on the couch!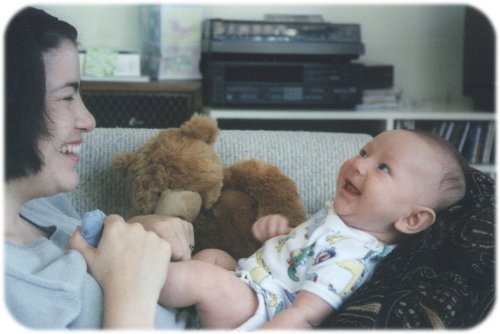 ...And Peter loves spending time with Daddy!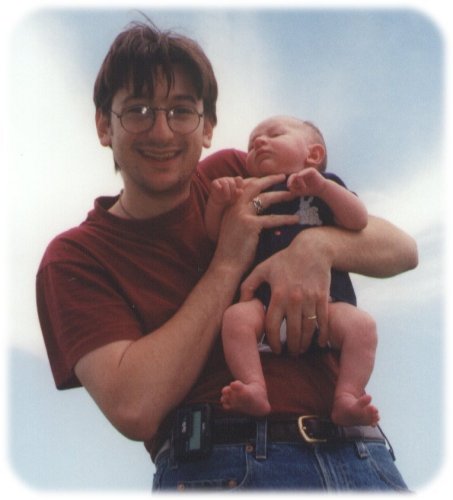 SUPERBABY!!! ...Able to leap small trees in a single bound!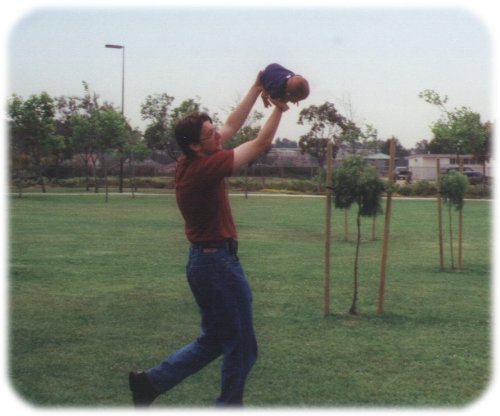 In his spare time, Peter has been practicing Flamenco...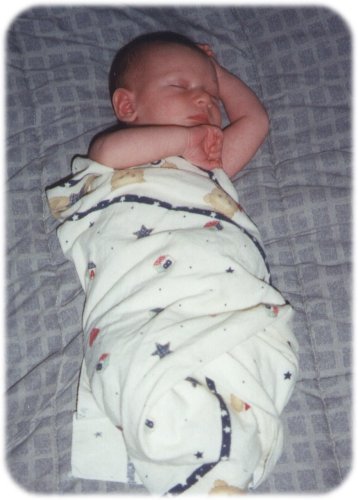 Peter Benjamin got to visit with his Grandpa, Benjamin De Asis, after whom he's named.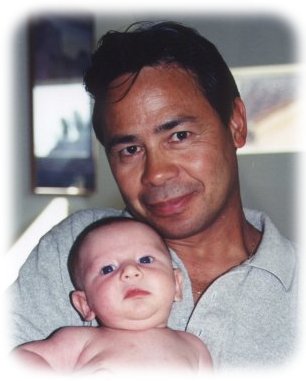 Peter loves sitting up high and checking out the world!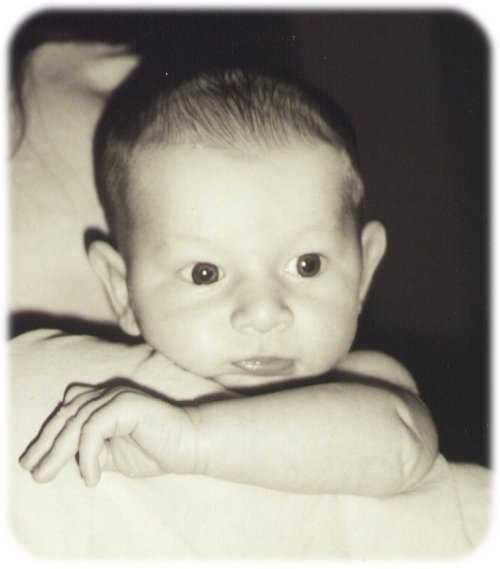 Here's Mom looking more than just a little sleep-deprived... but happy!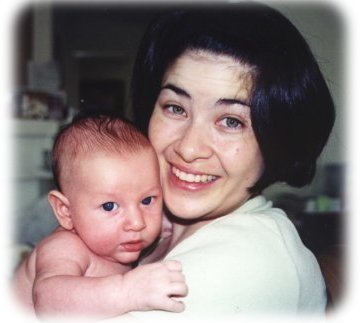 Looking forward to bigger & better things...